AI and visual optimization
AI and visual optimization - finally, the elephant in the room, the thing that caught everybody off-guard, and everybody started to look for the most efficient way of using it, you guessed it, we are talking about AI. How long do we have it in the industry: 2-3 years? Only two years, and it still feels like terra incognita. Yeah-yeah, we know that there are quite a number of ways to interact and use AI; later, we will even show and tell you how it's done, but it's not about it. You, too, have a feeling that so much more can be done with AI. Not only generating pictures and text but something that goes over our heads.
Visual optimization and conversion
Okay, fantasizing about future mysteries of AI that are yet to be uncovered is fun, but let's get down to business and see what changes AI brought. We all can agree that visual optimization is the place where the most changes happen. Because right now, the main thing that AI does is generate icons, and screenshots, and focus on inscriptions. As you can see, it's all visual elements, so it's not rocket science to understand where it hits the most.
Visual optimization is quite essential, so everything that influences this sphere is important. It's important because visuals are the thing that interacts with users; visuals can boost your conversion pretty high or contra versus. They are the tool to bring attention and interest to your app or a game. Did you know you only have around 5 seconds to grab a user's attention? If you think that the average user can read through a description in 5 seconds or watch a video, you are mistaken. So, yeah, screenshots and icons it is because of icons users move to the app page and interact with screenshots. After screenshots are through video or description is next. We have more about visual optimization and how it's connected to conversion here. Oh, and of course, here is something about screenshots and icons.
Is it ASO specialist vs. AI?
Of course not. Maybe you are stubborn, thinking that innovation is wrong, and could not bear it. We don't think that you are reading it with this mindset. So, how can ASO specialists and AI interact? How can AI help in ASO optimization? The questions have been asked; the answers will be given. There are a number of ways that AI can help ASO specialists. Let's roll!
The obvious one is visual content. AI can create an image or even a video, edit things you don't need; maybe you don't like a background on your screenshot, change brightness or graininess or improve quality. Those are basic Photoshop skills, but when you don't have a designer, it's something you can work with. Mind you AI still cannot compete with a designer. It happens that hands are really hard to draw or generate.
The second most obvious is text. It can generate text from small paragraphs to articles, correct grammar mistakes, change the tone of a text, and all of it can be done in a few moments. The only thing you need to do is to give it exact instructions on what to do.
And analytics, as you know, AI is powered by computers, so doing numbers is not a problem at all. But is it only numbers or maybe something more? Glad you asked. It can analyze everything you need. Words, for example, and do I need to say to you where ASO specialists use text and how important analysis is for it? I am sure not.
Artificial intelligence is not a panacea. It still needs a lot to learn, and it is still a tool, very smart and quick, but a tool.
Tools for visual optimization with AI
As you can remember, the topic for this article is AI and visual optimization. So, let's take a deeper look at what tools we have at our disposal. There are plenty of them, but only a few stand out right now. It will be Dall-E 2, Midjourney, Leonardo AI. Before starting to describe each AI we have chosen, we need to explain why there are only three of them. There is certainty more than three AIs, but unexpectedly developing proper AI is not so easy. You need it to understand what command was given and how to do it or, in our case, draw it. So, while other engines can give you ideas on how something is going to look, those three can give you material to work with.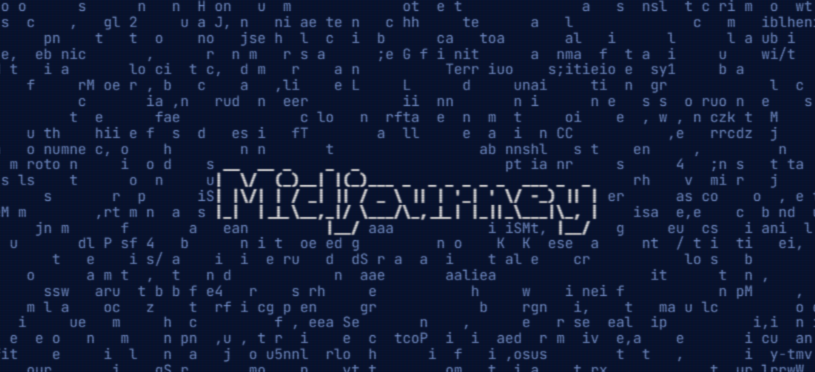 Midjourney, bet you have heard that name before! Midjourney right now is one of the most popular AI used by designers. From April 2023, you need to pay 10$ per month to use Midjorney. Because it's so popular among designers who work in IT, the stock of pictures generated for this group is getting better and better. Why is it so popular? Midjourney is one of the most powerful AI for generating images. It creates pictures of high resolution in any style. Very creative, which is very important if you are drawing inspiration from Midjourney. It can understand metaphors! And the most exciting thing is that they have always updated documentation. I mean exciting because they tell you how their AI works! Midjourney works from Discord, so it can be problematic for somebody. There are a few problems, like the long generation of a picture from 40 seconds to several minutes, and no trial version is a bummer.

Dall-E 2 will be next. Created by OpenAI as an upgraded version of Dall-E. It can create beautiful pictures using text description that was inserted, or it can edit already existing ones. Dall-E 2 is good at long sentences; maybe it's even better with them than with short ones because they are too general. You start with a limited free trial; 50 credits will be given to you at the beginning and 15 every month. Dall-E 2 is good all-around, though there was one thing. Generating icons can sometimes be tough because you must describe them meticulously, but it's still an icon, and sometimes there are few elements to describe. So it can come up a bit too minimalistic and not original.

And finally, Leonardo AI. Works from the web, but you cannot jump right into the action before that. You need to wait for an answer with an invitation to your request. You can use it for free with limitations or 10$ per month. Fast generation, you can choose parameters for your image, and numerous styles are available. Good at generating faces, animals, and interiors. But it has problems with architecture and landscapes. They have blur in them.
Honorable mention. ChatGPT is expected, but still. While every AI struggles with adding words, numbers, and so on to the painting, ChatGPT is already helping out with focus inscriptions. Just unbelievable! By the way, here you can find our take on GPT in ASO.
If you think something is missing from the description, it's because we didn't want to write the same stuff three times in a row. These AI can generate beautiful pictures and photo-like images and add or remove something from the picture. The only thing is how good you are at using them. That reminds me that we have one more topic to cover.
Can AI do visual optimization by itself?
AI is good and fun, but it's not perfect. While you can create cool icons for a game or an app using Midjourney, you still need a guy who knows how to implement them and check the result of A/B tests. AI, as a source of inspiration, ideas, and hypotheses, is simply irreplaceable.
Sometimes AI-assisted idea generation will replace an entire team brainstorming, and sometimes combining AI and a creative team will lead to great results.
As you can see, everything remains the same. You need to hire people who know how to do their job, but now they also need to understand how to work with AI. Because visual optimization is not only about icons and screenshots, these are iterations and A / B tests, hypotheses, and tests again.
The era of artificial intelligence has come, but it is still imperfect and cannot work correctly without a person. It is still a tool that helps us; some parts of the work may or will change slightly. We keep up with trends and actively use AI in our favor.
Optimize your mobile app easily with AI power💙