Our Capabilities
Free tools for tracking app positions, ASO optimization and search for new market trends
App Monitoring
Track app positions by keywords
ASO Tools
Increase app indexing and get more organic installs
Find Keywords
Use suggestions to find all relevant keywords
Market trends
Follow market trends and stay ahead
Keyword Check
Detailed analysis of any keyword
Search Volume for any keyword
Analysis of search results and suggestions
Real-Time Search Results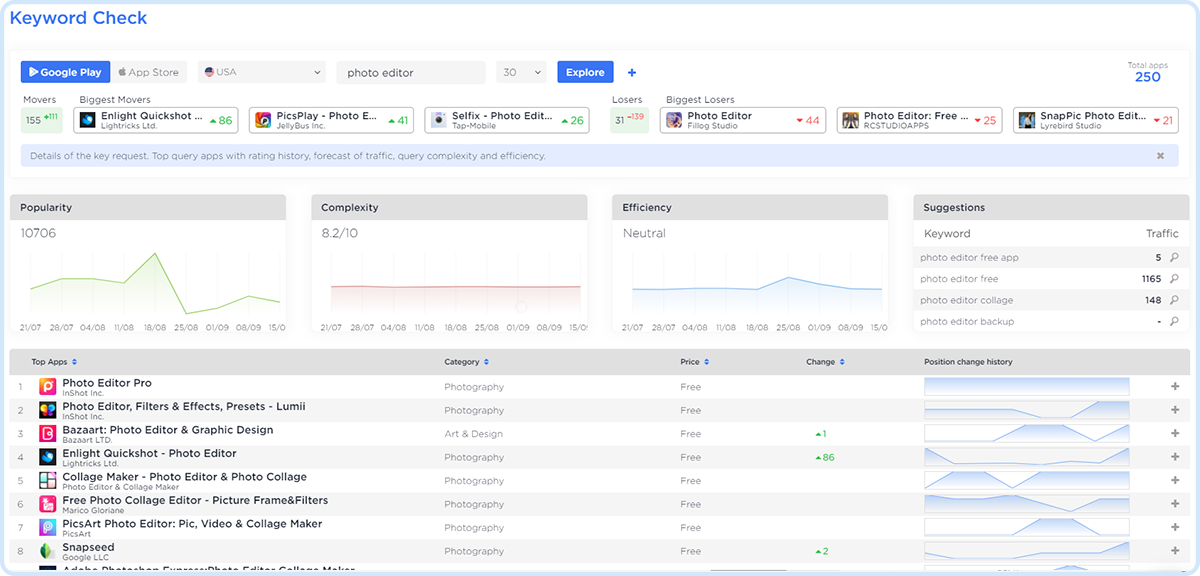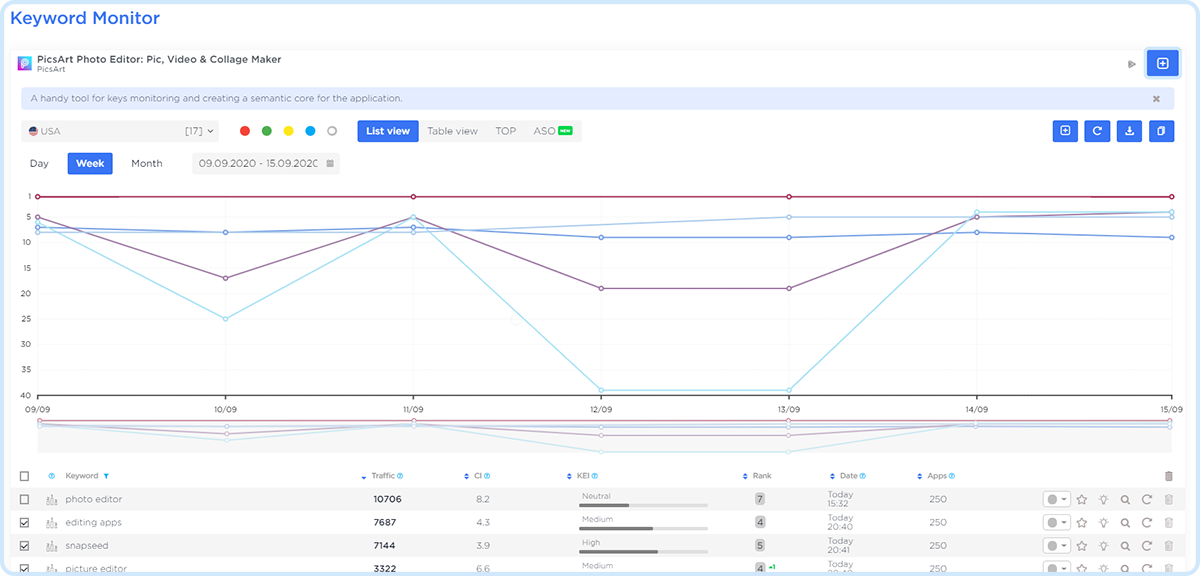 Keyword Monitor
Track the position of the app by keywords
Keyword tracking & Search volume
Keywords rankings distribution
Top competitor apps for a keyword
Keyword Suggestions
Keyword Suggest
Find all suggestions in 1 minute
Google Play & App Store search suggestions
A Handy Tool for Keyword Research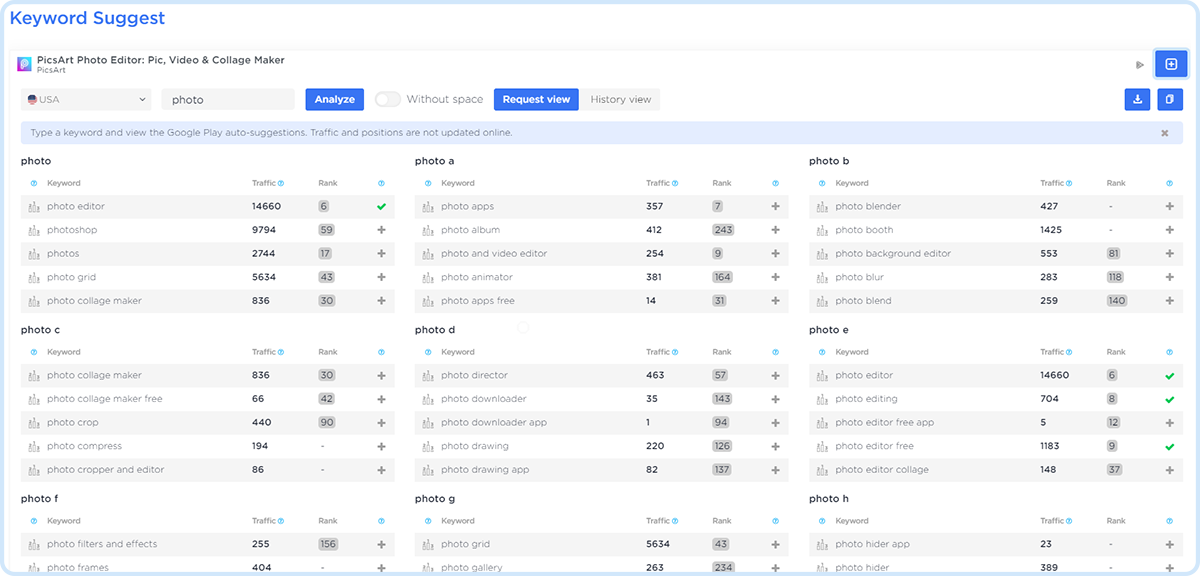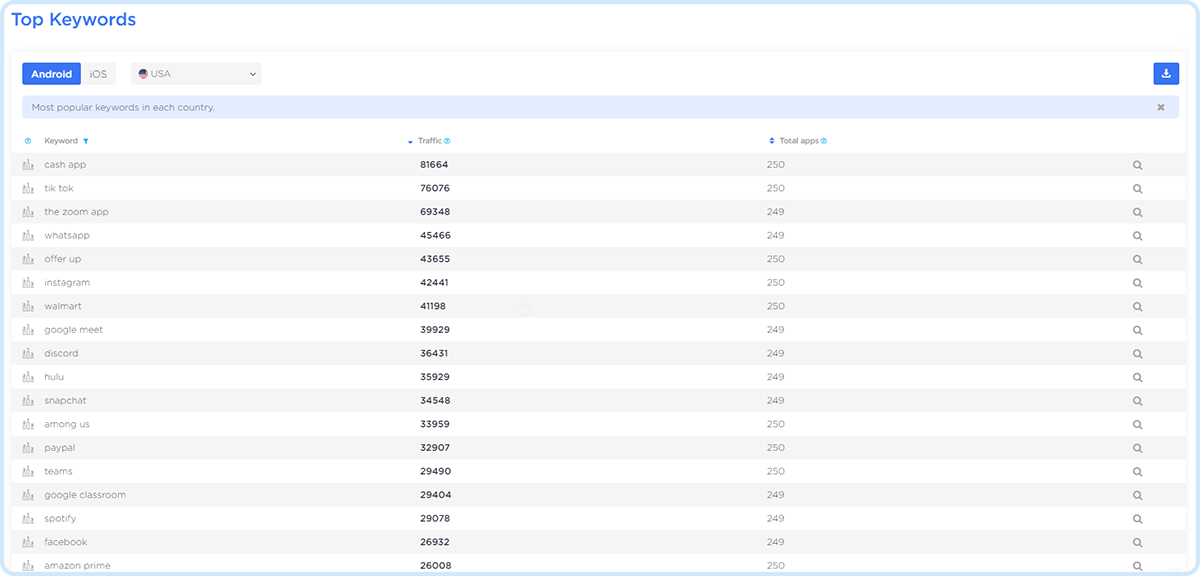 Top Keywords
Analyze the most popular search queries on Google Play & App Store
All countries
Search Volume
Search results for keywords
Text Analyzer
SEO analysis of any text
Find keywords with search volume in any text
Check the description for keywords
Keyword Density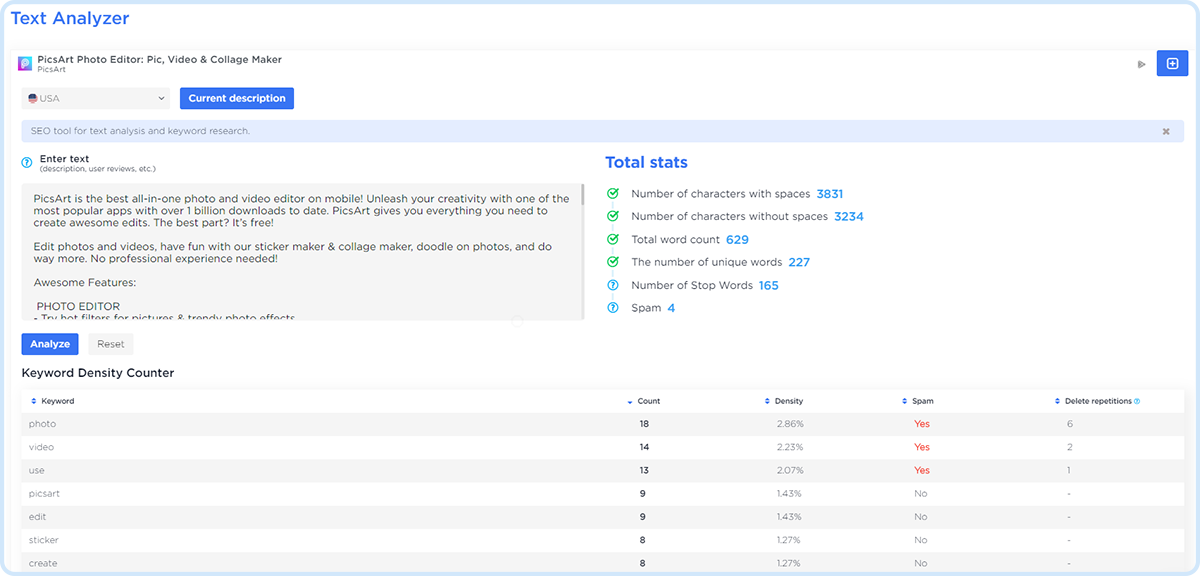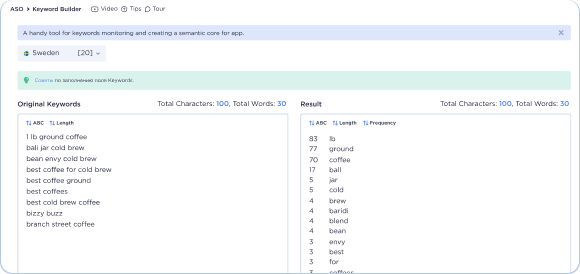 Keyword Builder
Fill in the keywords field according to all the rules of the App Store
Leave only unique words
Convert words from the semantic core easily
Check keyword frequency
Top Charts
Regular analysis of the mobile app market
TOP apps for all countries and categories
Dynamics of changing positions for the app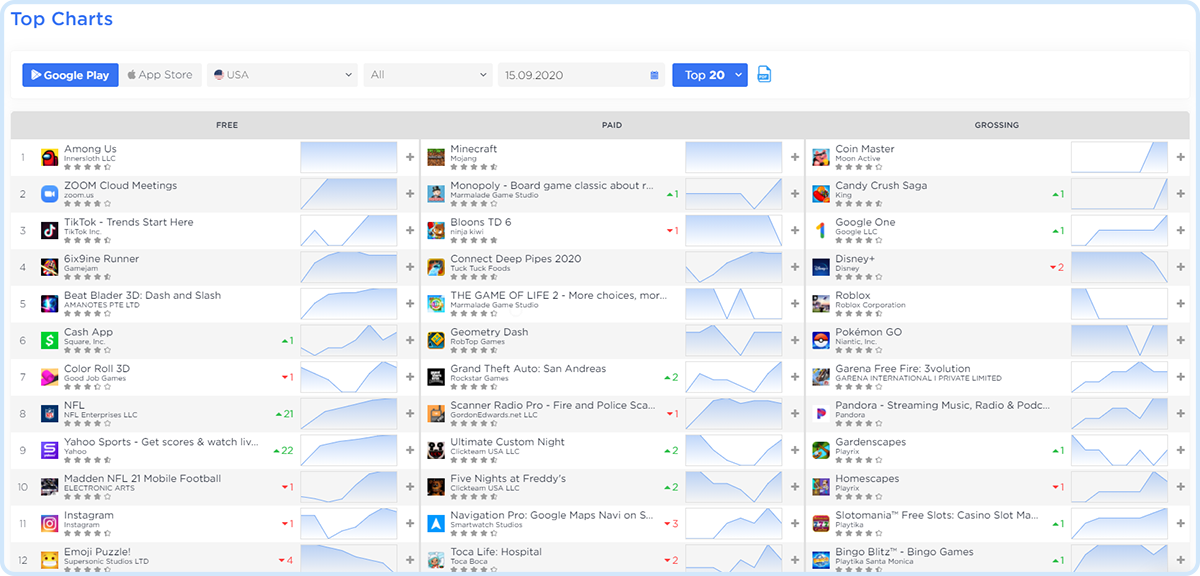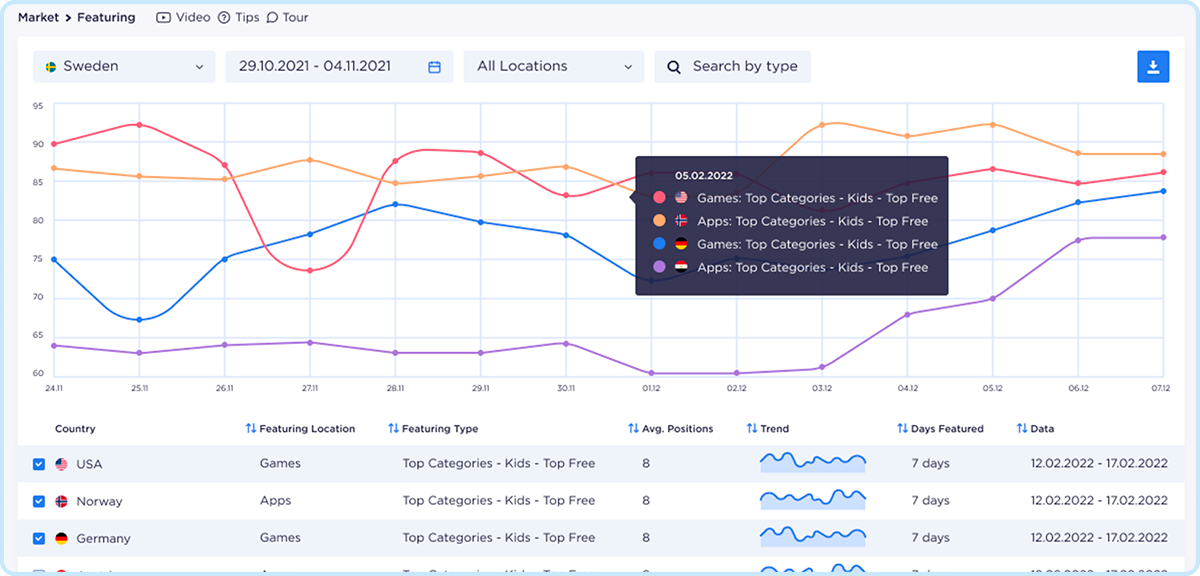 Featuring
Check when your apps are featured in the app stores
Find all the places apps are featured now or in the past
See which countries your apps were featured in
Filter by featuring country, app store location, and type
Dashboard
A quick overview of the main application data on one page
Track keywords in different countries on one screen
Current Rating & Rank in the categories
Downloads data (Most impactful, Winners, Losers)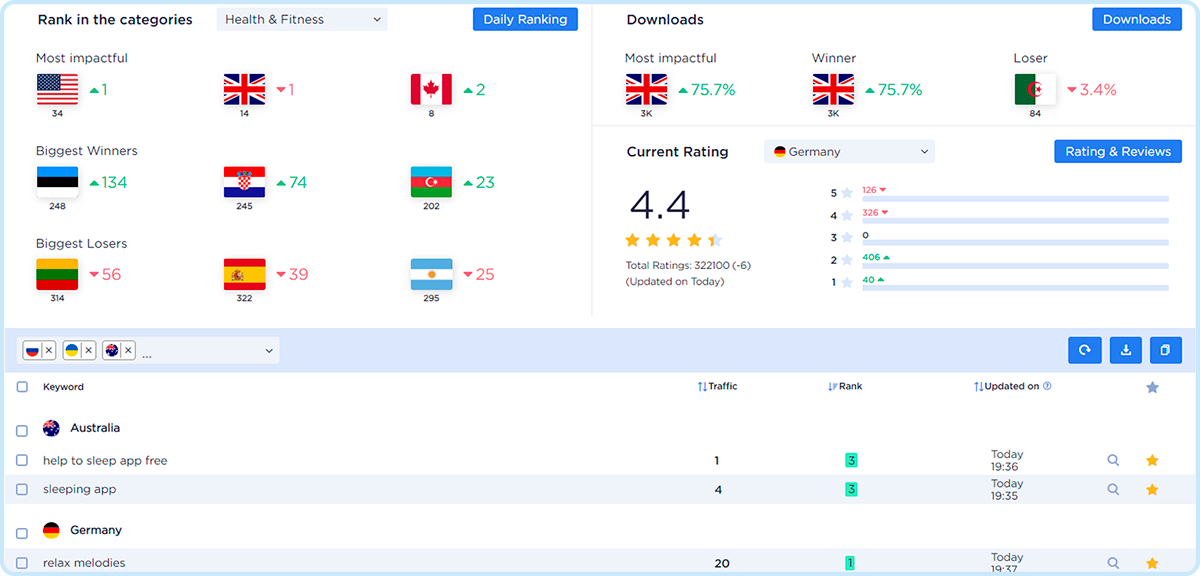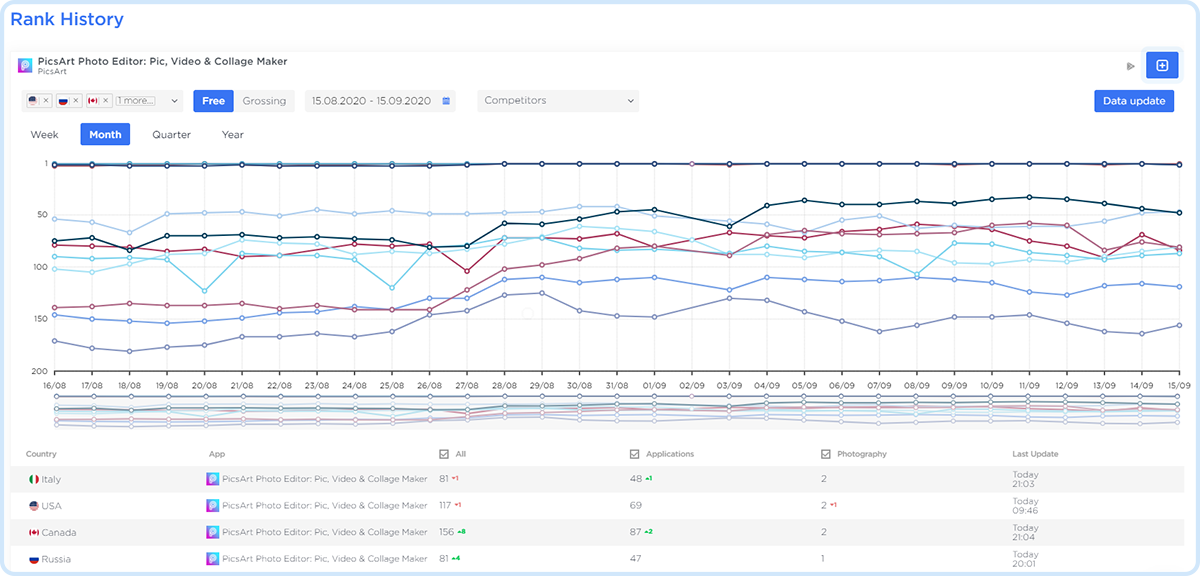 Rank History
Fill in the keywords field according to all the rules of the App Store
All countries and categories
The ability to display data on a graph
Comparing data with competitor apps
Daily Ranking
Track app ranking in all countries
Ranking in the overall rating on Google Play & App Store
Countries where your app has taken up new positions or lost ones
Download data for each country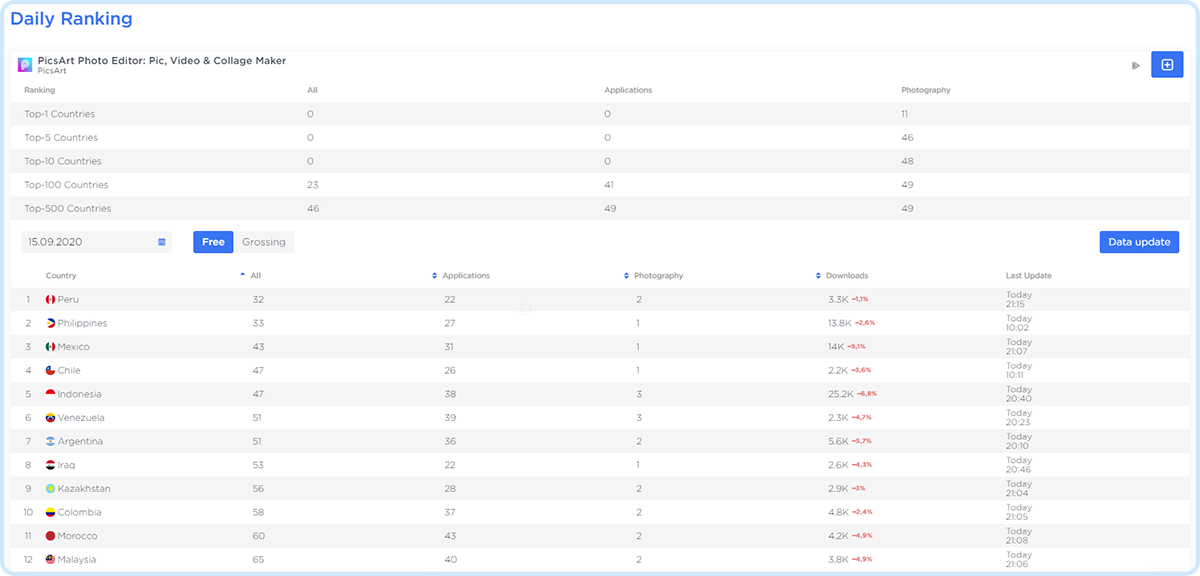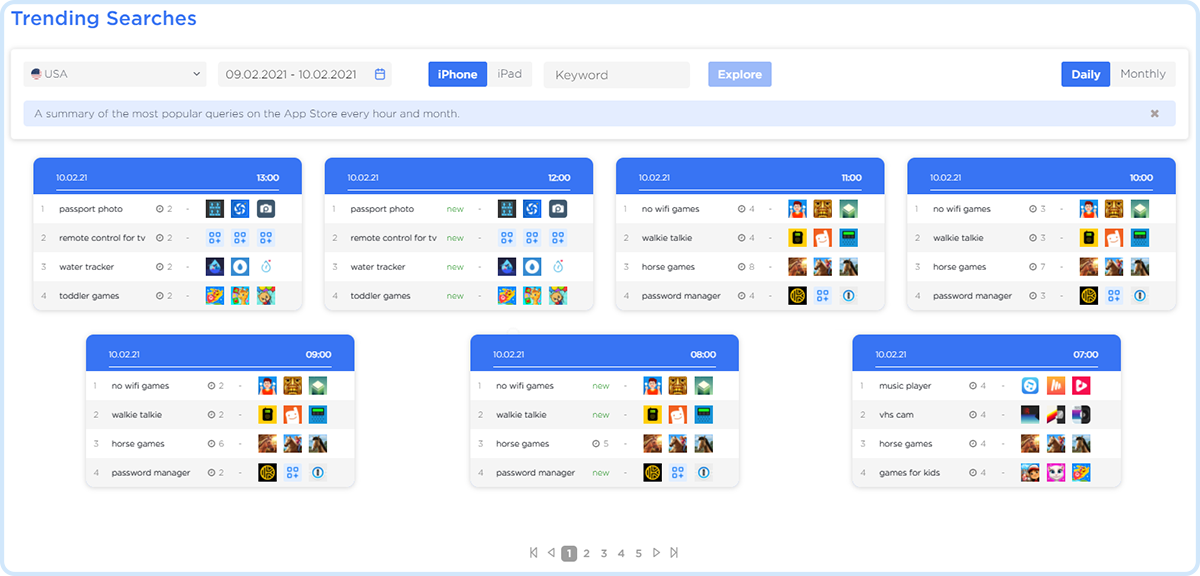 Trending Searches
Track hitting trending search queries in the App Store
Top and long-living search queries for each month
Updating the data every hour
App Store localization
Reach a large audience
Go global with ASOMobile
Increase the number of characters to optimize the app in the App Store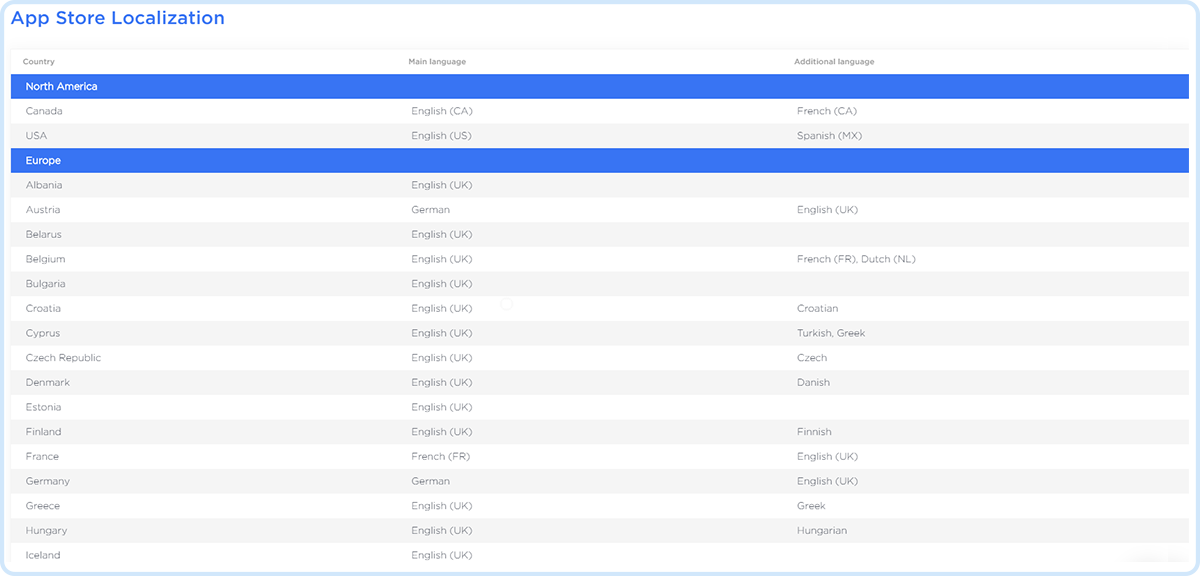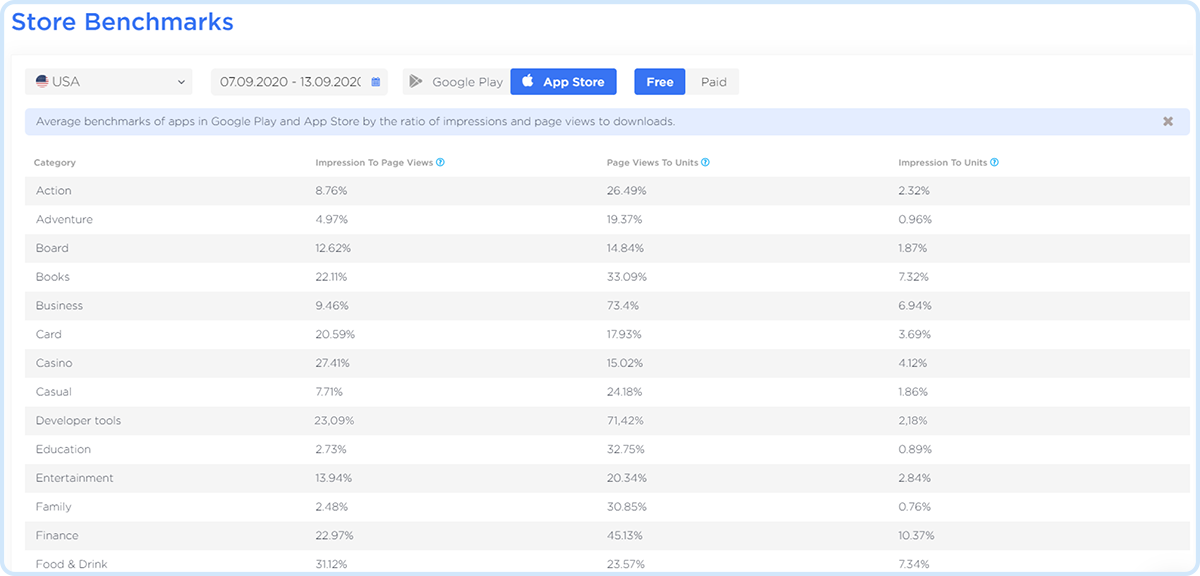 Store Benchmarks
Focus on average conversion data across categories
Check if everything is ok with your app
Conversion data from page view to app install
All countries and categories of app markets

Free tools for mobile apps
Frequently asked Questions about ASOMobile tools
In order to find out the number of users who are looking for a search query you are interested in, go to the ASOMobile Keyword Check tool, enter a keyword and click "Explore". Traffic volume is the number of users searching for a given request (per day).
In the ASOMobile Text Analyzer tool, you can find all search queries with search volume in any text. Insert competitor app descriptions, reviews, or any other text and click Analyze. In the table "Found keywords" you can see all the search queries that are in the text.
In the ASOMobile Daily Ranking tool, you can check the positions of any app in the Top 1, Top 5, Top 10, Top 100, and Top 500 in categories and subcategories by country. The data is updated every day. If you need to view data for the previous period, you can do this in the Rank History tool. You can also compare the positions of your application and competitors on the chart.
Try for free