Detailed Annual Report includes:
Google Play vs App Store Data
New Trends and Forecast for 2022
Most Profitable Apps in 2021
Data by Countries & Categories
Revenues in Google Play & App Store
In 2021, developer revenue broke another record and increased by more than 18% compared to 2020. Despite the fact that the number of downloads of applications from Google Play is more than 2 times higher than the number of downloads from the App Store, the palm is born, as always, by iOS application developers.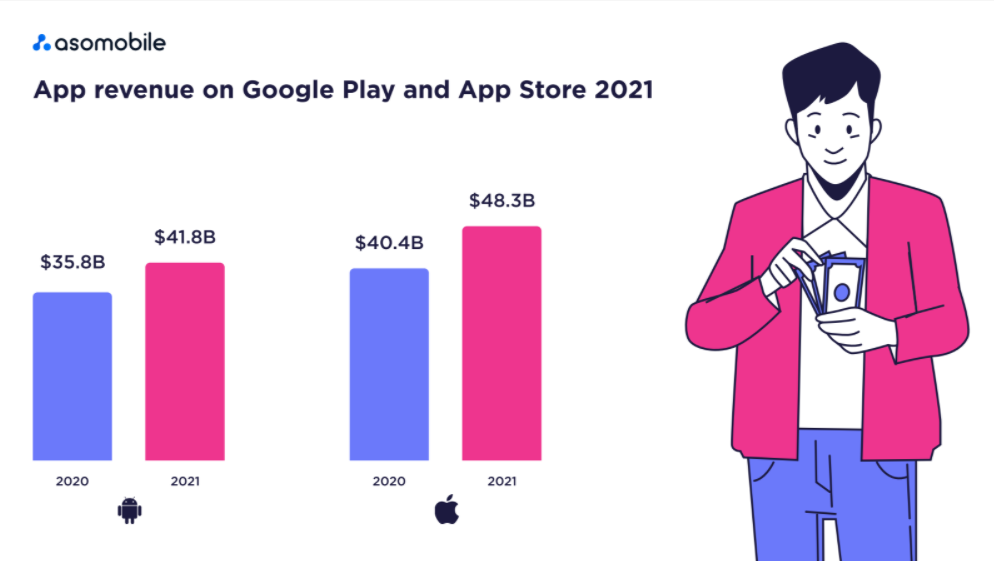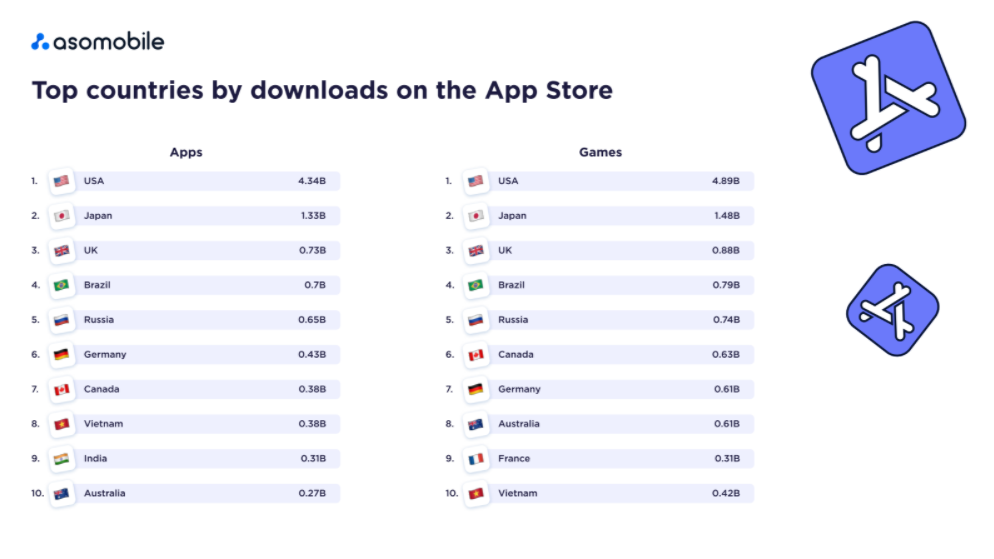 TOP profitable countries
Although India is the leader in terms of downloads for both platforms, the mobile industry has achieved the largest revenue growth at the expense of the US, Japan, UK, and China markets. It is also worth noting that since July, the growth of downloads and revenues in both markets has continued uninterruptedly.
Games vs Apps
2021 has been no less dynamic. Mobile games tightly occupy the top three places in the most profitable categories for both Android and iOS devices. It is in games that more than 65% of the total profit of the mobile application market is concentrated.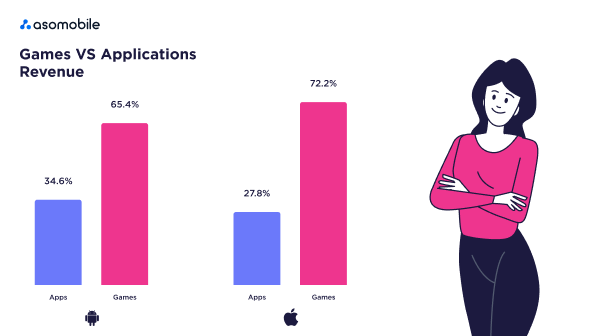 Do you have an app?
Try ASOMobile in action!