Detailed Annual Report includes:
Google Play vs App Store Data
New Trends and Forecast for 2023
Most Profitable Apps in 2022
Data by Countries & Categories
Downtrend in downloads
The second quarter of 2022 saw a decline in app downloads compared to the previous quarter. But app downloads peaked in the first quarter of the year, which is likely to smooth out the overall decline for the year.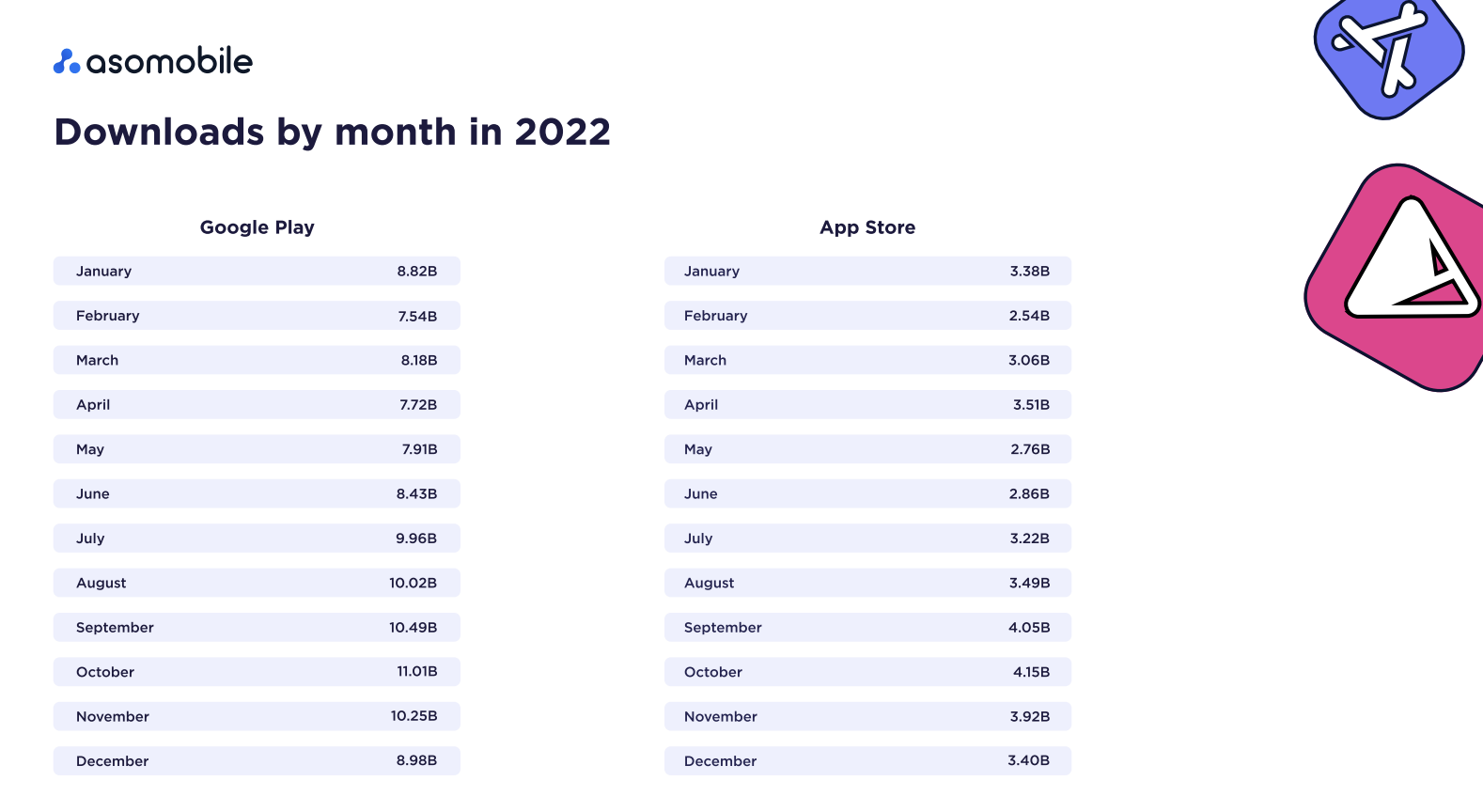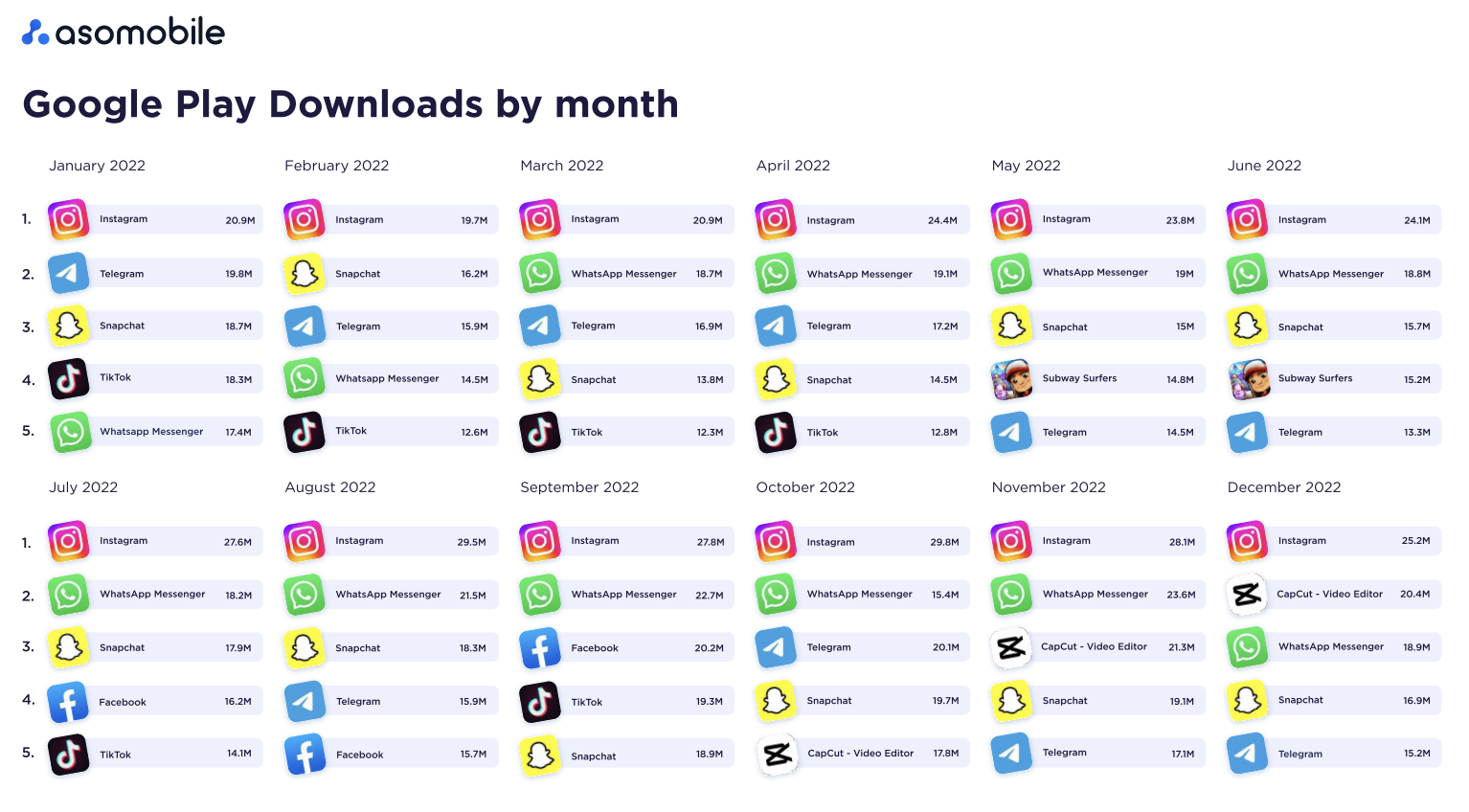 Social media continues to be at its peak
Instagram ranks first in terms of the number of downloads on Google Play, and the second on the App Store. Also, the top five popular applications include Facebook, Telegram, Snapchat, TikTok.
Games vs Apps
In 2022, mobile games are tightly ranked in the top three places in the most profitable categories for both Android and iOS devices. It is in games that more than 60% of the entire profit of the mobile application market is concentrated.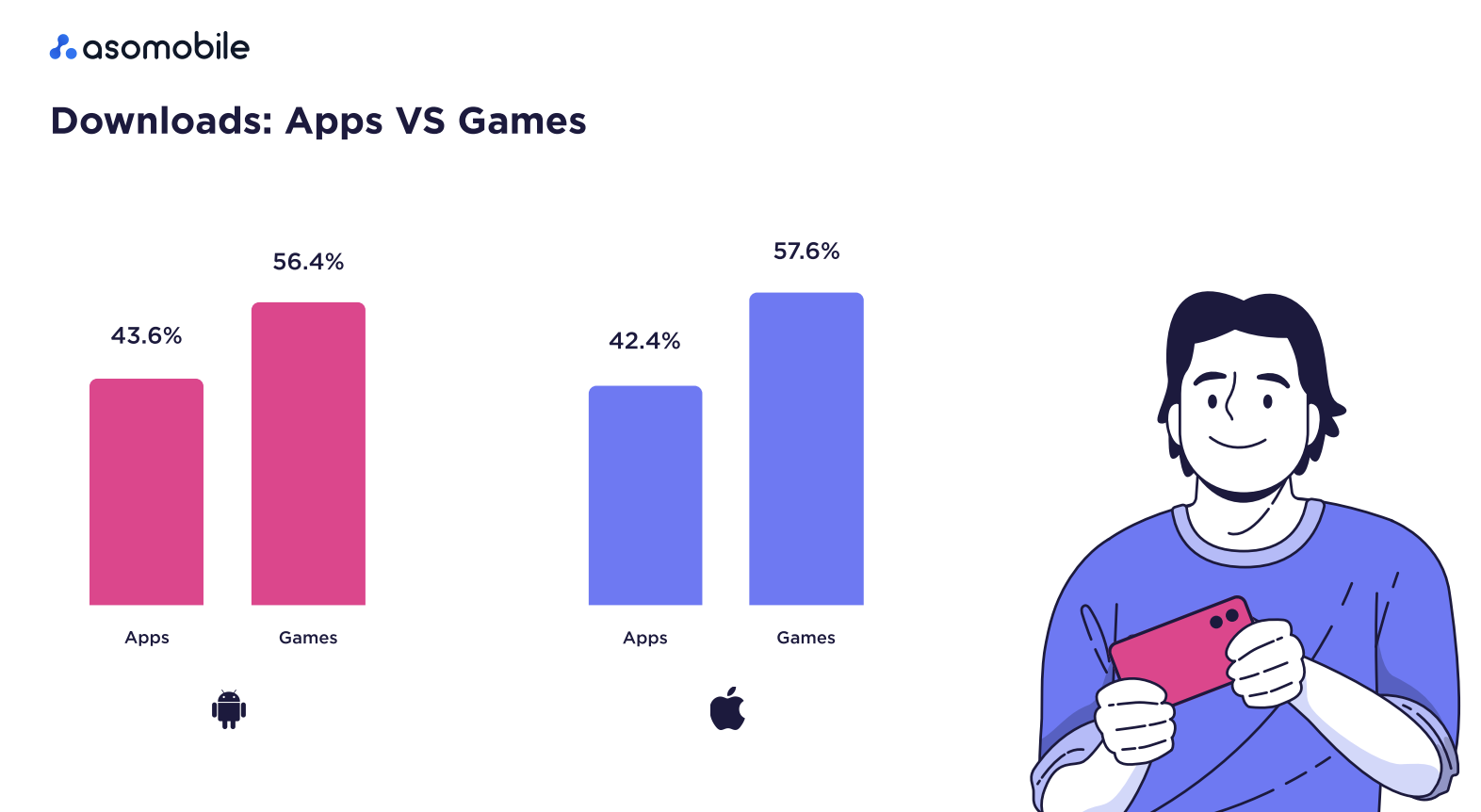 Do you have an app?
Try ASOMobile in action!